Fwee Goes to Comic Con!
Feb 02, 09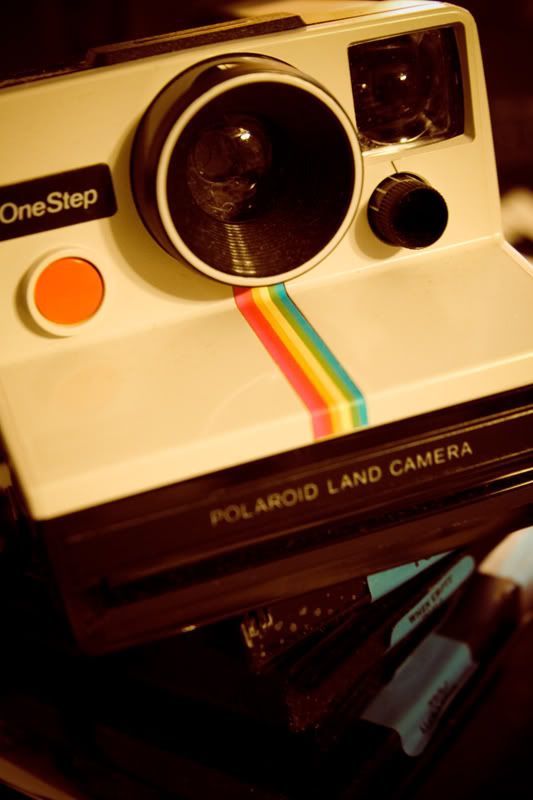 I spent The day planning out a shoot for A friend. I also finished editing pictures of Akira. During the day I got another old type camera from a neighbor.
Feb 03, 09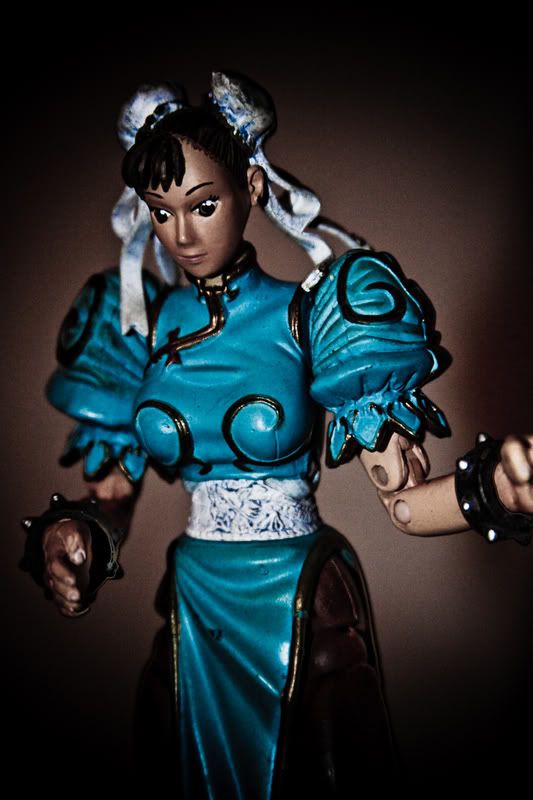 I spent the day cleaning and making sprite comics for friends.
Feb 04, 09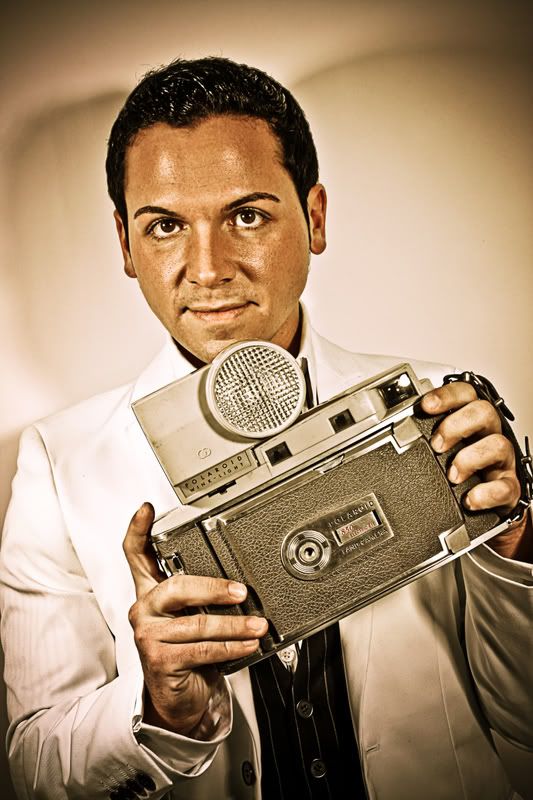 The day of the shoot with Joey. Family was still home so I kind of panicked. When he came we got quick to work and I ended up taking over 100 pictures. Joey was nice and liked my editing style which I tried to hone on a bit.
Feb 05, 09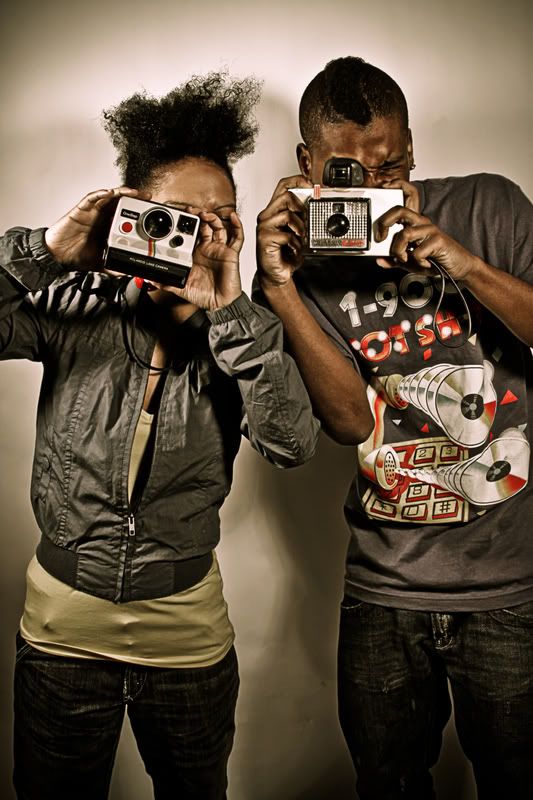 Andrew wanted to do a shoot with Soraya for their calender thing. I took a bunch of shots for them and then asked them to do some things for me. Which went awesome.

Feb 06, 09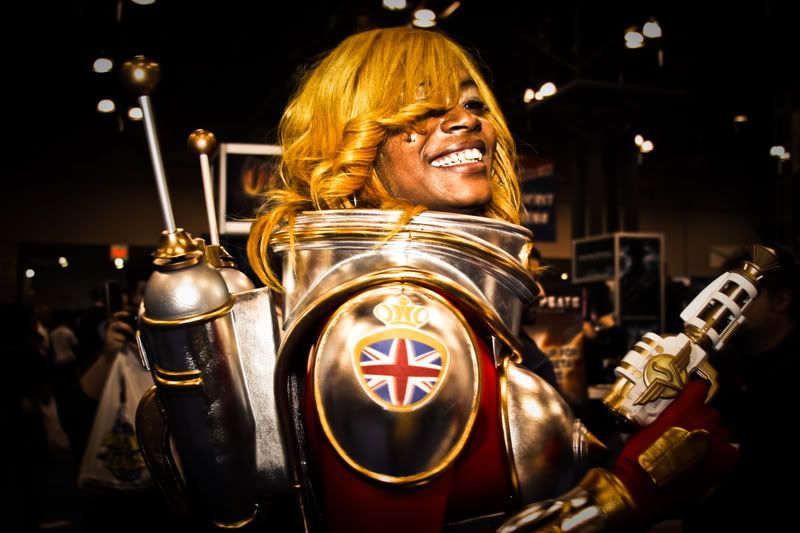 Comic Con day 1! I went a bit later than usual. And saw Tristan. He told me Maria might be coming so i got excited. I went around and got free stuff and bumped into Shanae, She told me Maria was around so I went and Finally found her but she wasn't alone. Cristine was there with the baby! I hung out with them for a bit and bought my Ultimate Spider-man. I also bought a mask i could use and wanted to buy some leather stuff for photography purposes. Looking at the Leather stuff I chatted with another photographer. Day one went awesome and Maria told me not to tell Sarah she was there. I then hung out with my friend Sean for a bit before going home.
Feb 07, 09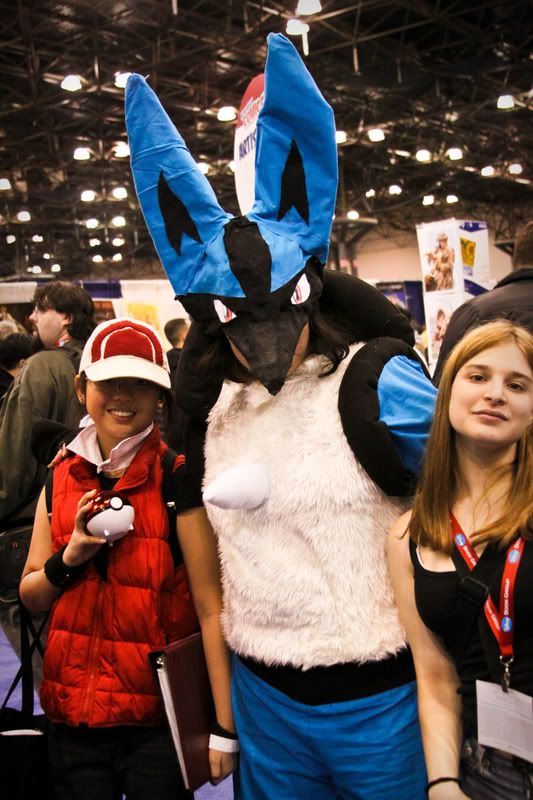 So I woke up late and missed the train with sarah by 1 second. Good thing the line to get her ticket was small. We went immedietly to the IGN theater so she can catch the Panels. We ended up seeing the first 18 minutes of watchmen and first 5 minutes of friday the 13th. It was freaking awesome!! We then went to stand in the Line to meet the cast of friday the 13th. But mostly so Sarah can meet Jared Padaletki. The line was long and we met another girl and chatted with her. At the same time the cast of Dead Like Me were there and i wanted to meet them. Sadly I missed out but I did meet Jared. On the Line I a big blue Lucario. I yelled out for it and finally said MARIA. Sarah looked in shock as Maria in a Lucario Costume came up to us. She said Hi for a moment and left. After the Jared thing we went looking for stuff Sarah could buy. Finally we met up with Maria, her cousin, Christine (dressed at peach), Her baby (dressed at toadette), Christine's Cousin (dressed as Harley Quinn), and Ray who i havn't seen in a while. We all hung out all day and even ate together. My phone died so I couldn't go clubbing.
Feb 08, 09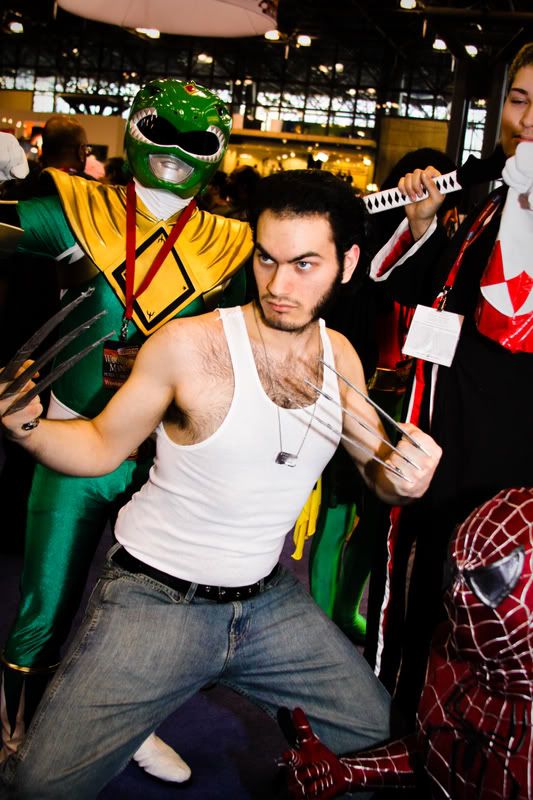 God this was an amazing day. I went out early and got a bunch of free shirts. I kept getting free things all day and couldn't find what i wanted to buy which sucked. It wasn't that long so it ended quick and I got great pics.
Afterwards I went to a comic book store to look for the books I wanted but no luck. I got a call from Vitaly saying he was sorry for oversleeping and he was coming there to see me. He came and we chatted and decided to go get some japanese. He gave me a shirt and I gave him a foam hand. After eating he went and got me a massage because of all the bag carrying I did. We then went clubbing and after 2 hours of dancing we went to his car to rest. I had lost my hat so I had been bummed out. We fell asleep for 3 hours and then went to his place to go to bed.